I've finally finished the large purse featuring "The Last of the Summer Roses" design. You can see the progression here and here.
This was where I had left off …
I thought the front looked a little bland, so I ended up adding just a touch of color to the border of the printed image.
I twisted a narrow strip of fabric around the string of beads and couched them around the edge of the print, and had just enough fabric to finish with a little bow.
And the inside is also now finished with some standard pockets to hold my stuff …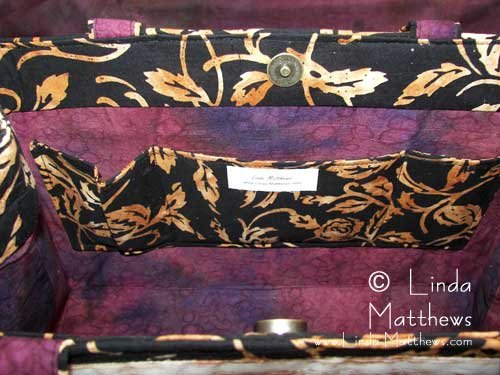 … as well as a zipper pocket and a strong metallic snap to keep it closed.
The bag is about 4″ wide, so there's lots of room in there for lots of stuff. I think I'm going to make a drop in purse organizer for it also.