I whipped up this cute little shoulder purse from some leftover scraps I had lying around.
I used the flip'n'sew technique to piece together some coordinating fabric scraps down the right side of the purse, and added some fabric flaps to the left side.
The flip-n-sew technique is really easy and is a great way to use up small fabric scraps to create interesting designs, so here's a super quick tutorial …
Cut a piece of backing fabric to size and using a pen or a pencil, draw your design onto it. Depending on your project you can use muslin or stabilizer as a backing fabric. For this purse project I used a fusible stabilizer.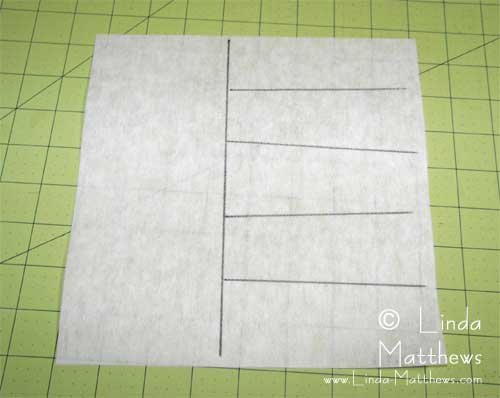 Cut out some fabric scraps slightly larger than the flip'n'sew design sections and using the drawn design as a guide, place the first two pieces of fabric right sides facing on top of the first flip'n'sew section and sew a seam along the seam line through all layers – the two pieces of fabric and the backing fabric. It's not critical to stitch exactly along the guidelines; so there's lots of fudge room.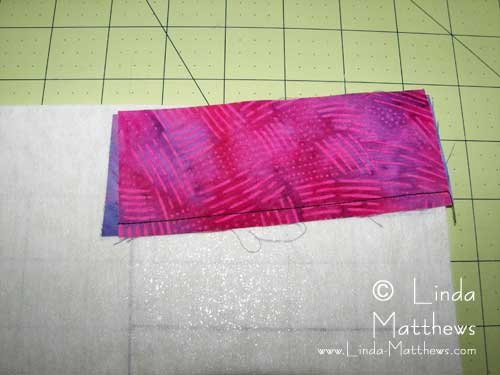 Then flip the top fabric over and press. Because I'm using fusible stabilizer, everything lies nice and flat.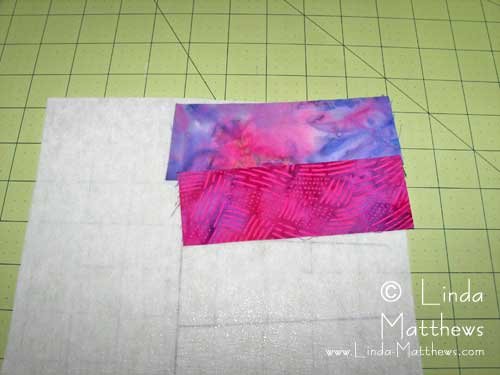 Place the next piece of fabric on top of the second section, right sides facing, and sew a seam.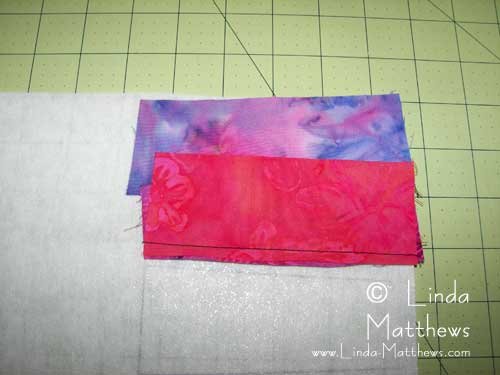 Flip the top fabric over and press.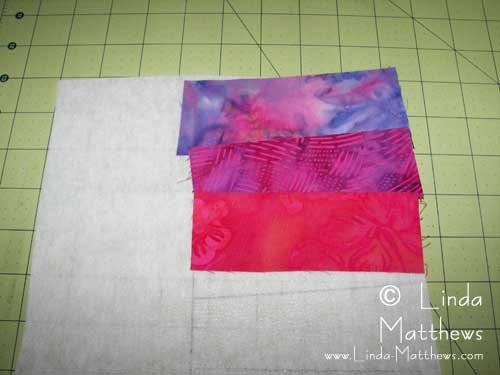 And so on .. you get the idea. Continue until your design is complete. Using the same technique, I added a plain piece of fabric for the opposite side of the purse and then I sewed some decorative stitches along the seams for embellishment.
I had a couple of fabric flaps that were left over from another project and the colors were complementary, so I added them to the plain side of the purse. I left them hanging loose so they're more like an embellishment. I also added one of my very favorite embellishments to the bottom of the top flap – a beaded yo-yo embellishment. You can find tutorials for making yo-yos here, and bead dangles here. Just combine the two to make a yo-yo with bead dangles.
After I sewed everything together, the result is a happy little shoulder purse to brighten the coming wintry days. These little shoulder purses make fabulous gifts for both children and adults and they're so quick to put together. With Christmas coming up, they could make the ideal gift for someone you know. So get creative and have fun!